the most enjoyable and simple
ring design experience
Whether simple or complex, your ring is in good hands with our help from start to finish. Your dream ring is just a design session away. We will guide, educate and celebrate with you as you create the ring of your dreams. For the things that are forever, have an expert on your side. 
start with a call
"i love being able to say that we designed it together"
We will never forget how perfect our time was with Charleston Rings.
"artistry in every ring, love in every detail"
Your Love, Your Ring, Your Legacy.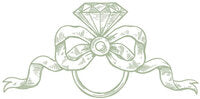 meet our design
experts
At Charleston Engagement Rings, our Expert Guides, Matt and Josh, are the cornerstone of our personalized, stress-free experience. Unlike traditional salespeople, they collaborate closely with couples to transform the daunting task of ring selection into a joyful and meaningful journey. Leveraging their extensive knowledge and keen eye for design, Matt and Josh guide clients through the intricate process of crafting Truly Custom lab-grown diamond engagement rings that reflect individual tastes and values. Their commitment to integrity and innovation ensures that each ring is not just a piece of jewelry, but a unique symbol of love. With Matt and Josh by your side, you're not just buying a ring; you're creating a lasting memory and a meaningful connection.
start with a call
"now my dream ring exists thanks to charleston rings"
Because this is forever, I wanted to get it right.
no sales people, just experts
no obligations
We are here to serve you. Please schedule a call so we can help you get a step closer to the perfect ring.
get started